The debut of *21 Fold* @ Delareto's on 2/26/00!!
Thanks Mrs. G for a great job on these pix, you rock!


The boys' jamming...


Gary, Adam, and Jerry in the background.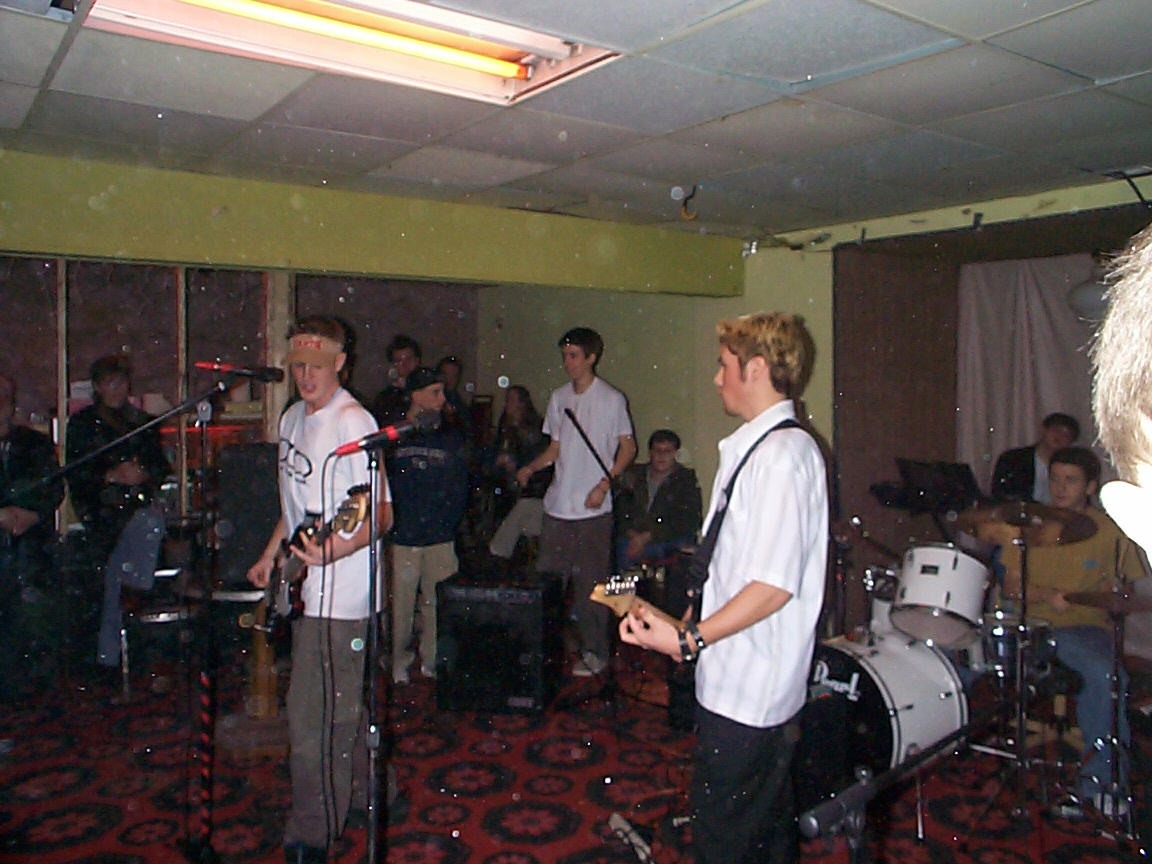 Phil singing loud so everyone can actually hear him, while playing a tight bassline of course!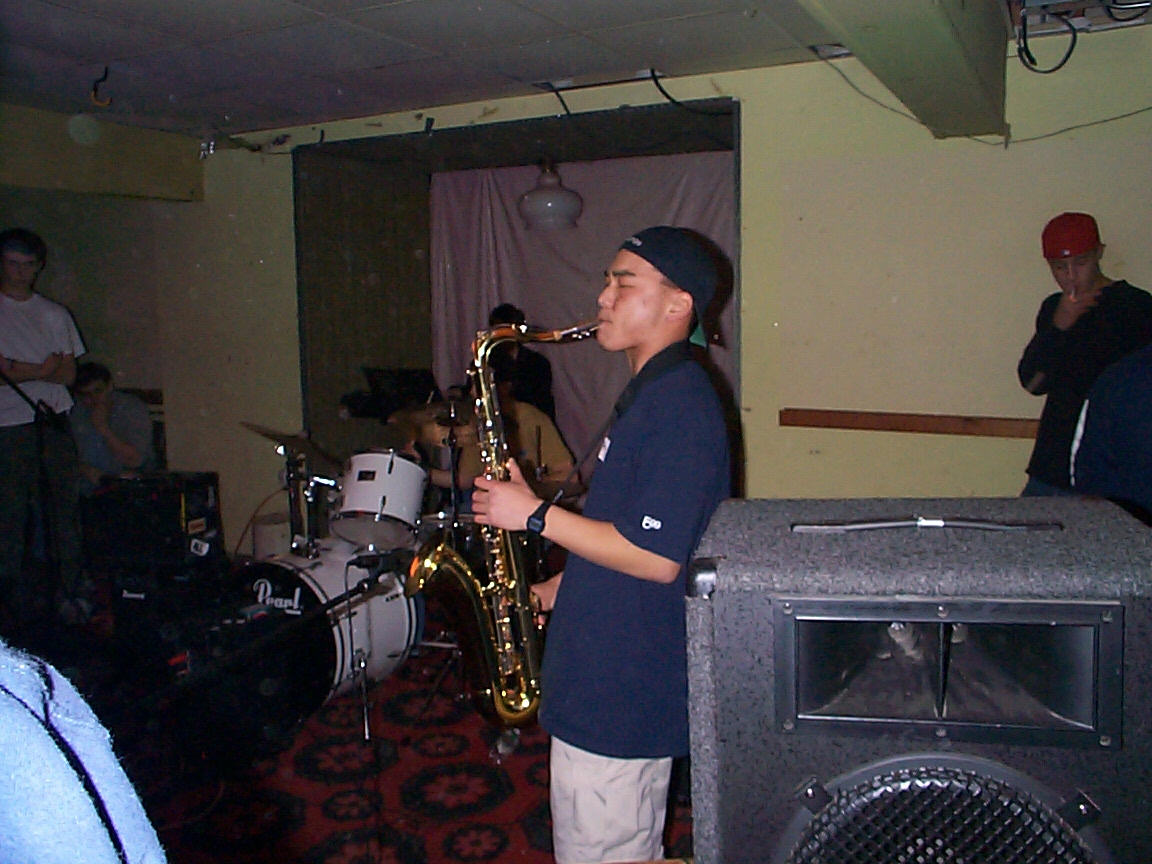 Tenor saxophonist Adam B jamming...
(Didn't someone yell "Adam=sex"?? Definitely...)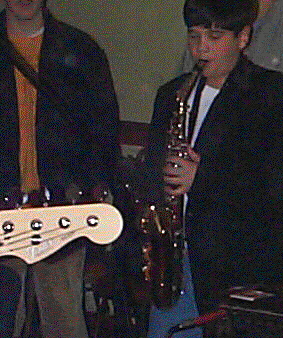 Keyboard player Andrew Hink playing the Alto sax...multi talented indeed. (Must run in the family).
Christian (for booking us); Big Fat Huge (especially Pete and Ben) for the equip.; Mrs. G - good work with the digi cam; Keeney - nice taping; Erin - excellent promotion work; Mrs. Hink, Hoss, Craig and Andrew for bringing stuff; all of Jerry's friends for helping with transportation of equip; Bolts for helping (when you weren't too busy with Princess Leah); Artificial Heart Recall - it's really hard to do a show and all, so good job, but you did make us look good; Neil and all the college kids who weren't too cool for us; all the OC kids who ARE too cool for us, but came anyways, and everyone regretfully forgotten for helping/supporting/attending the show! The band hopes to see many of you at future gigs...